Villas Marinas Seaside Community
Revolution Slider Error: Slider with alias VillaMarinas not found.

Maybe you mean: 'Avada_Full_Width' or 'Avada_Page_Slider' or 'Avada_Small_Slider' or 'Avada_Page_Slider' or 'Avada_Small_Slider' or 'Avada_Page_Slider' or 'Avada_Small_Slider' or 'in Page slider test' or 'slider11' or 'slider12' or 'slider13' or 'slider14' or 'CLR' or 'Discovery' or 'rentalprogram' or 'discoveryevent' or 'twobedroom' or 'seahorsephotos' or 'clrphoto' or 'hispvillas' or 'hispbeach' or 'shranch' or 'villa763' or 'Seawinds' or 'seawindsfloor' or 'sunseek' or 'serenity' or 'ultima' or 'tranquila' or 'Hacienda' or 'simon' or 'tranquilasim' or 'dan' or 'caprislider' or 'SHRsale1' or 'wave1' or 'seashell1' or 'hanna' or 'ws' or 'windsong' or 'palmtreehome1' or 'VillaEsc1' or 'HRmark1' or 'JB' or 'Rose' or 'Encuentro1' or 'christamar1' or 'VillaMango' or 'villapiedra1' or '2brhisp178'
Welcome to Villas Marinas
Enjoy the Tropical Breezes and Caribbean Lifestyle by the Seaside!
Villas Marinas is a new ocean side project located between the beach destinations of Cabarete and Sosua in the North Coast of the Dominican Republic. These modern style homes offer elegance and quality. Each villa within this residential gated community has its own private swimming pool, outdoor terrace, and lush tropical gardens to enjoy Caribbean living at it's fullest.
Villas Marinas is comprised of 77 well planned lots along the turquoise waters of the Atlantic Ocean. Choose from 6 unique designs guaranteed to provide the lifestyle expected by North Americans today. Luxurious marble floors and natural granite kitchen counter tops lend to the sophistication of a Villa Marinas home. There are plenty of upgrades to choose from to add your personal touch.
Live minutes from world-class beaches, incredible restaurants, and shopping. These properties are located only 15 minutes from the Puerto Plata Airport for easy travel. Explore and experience the diverse and rich culture that has attracted so many North Americans to the DR.
We maintain a rental program which provides the perfect investment opportunity for your home to pay for itself, especially with today's strong tourism market in the North Coast of the Dominican Republic.
Amenities
Villa Marinas is located within another well established and secure gated-residential community offering amazing amenities that make Villas Marinas very desirable. With just a few minutes walk or quick drive you can enjoy:
Seaside Beachfront Restaurant

Children's Aqua-park & Playground, Pirate Ship

Lap Pool

Private Beach

Fitness Center & Gym featuring modern equipment and two floors to enjoy stunning ocean views

Spa/Salon

Tennis & Basketball Courts
Villas Marinas Floor Plans & Pricing
Villa Orilla (2 bedroom – 1,423 ft2 – $205,020 US)
Villa Ola (2 bedroom – 1,531 ft2 – $220,580 US)
Villa Coral (2 bedroom – 1,566 ft2 – $225,635 US) (3 bedroom – 1,743 ft2 – $251,100 US)
Villa Caracol (3 bedroom – 1,630 ft2 – $234,794 US)
Villa Playa (2 bedroom – 1,485 ft2 – $213,853 US) (3 bedroom – 1,737 ft2 – $250,140 US)
Villa Horizonte (2 bedroom – 1,616 ft2 – $232,825 US)
Ask for Your Villas Marinas Seaside E-Brochure
Click to open.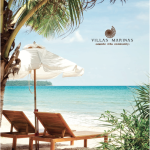 For more information on this new seaside residential project please contact me Richard Regan at Richr@wildefire.co