Testimonials for Wildefire Properties
Rich is Awesome - He's Not Pushy and Makes You Feel At Ease
I Was Hoping for 10 Stars!!!
From FB reviews: https://www.facebook.com/pg/Wildefireproperties/reviews/?referrer=page_recommendations_see_all&ref=page_internal
I was hoping for 10 stars!!! We booked a rental through Rich through several emails which were responded to very quickly. Rich assured us that our vacation and possible house hunting in Sosua would be stress free and enjoyable. We arrived at the airport in the evening and Rich was there to pick us up and take us to our villa for our week vacation, we should have booked two weeks!
Upon arriving at the villa, Rich had set it up with some wine, rum and coffee for the morning and agreed to pick us up the next morning to go for a tour and to the grocery store.
We soon became familiar with Sosua and felt very safe and welcomed there.
It is paradise, we spent most of our time relaxing beside our own private pool and enjoyed our well maintained villa as our own home for a week.
This is a perfect travel destination for any one looking for a vacation in Dominican.
Thanks again Rich for the hospitality and a great time
Troy Hull, Ontario, Canada
I Wouldn't Talk to Anyone Else
Go Above & Beyond
"The success of a company is a direct reflection of how its people are willing to go above and beyond.  Richard and Cathy Regan are incredibly dedicated to their clients, and willing to do whatever necessary to earn and maintain their business.  They are experts in the real estate market on the North Coast of the Dominican Republic, and genuinely care for their clients.  I highly recommend Wildfire Properties to anyone interested in making an investment there". Home Owner in Ontario, Canada.
VP of Security of a courier/logistics company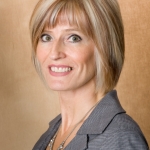 My husband and I are at a point in our lives where we have started dreading the cold winter weather and want to be in the sun during the cold Canadian months. So about a year ago we starting looking for a home in the south. It is not easy trying to understand what area you want to look at or what type of home you want to purchase. We looked at Florida, Arizona and a few different islands but nothing fit just right.
In February 2014 my brother and sister-in-law asked us to come to the Dominican and vacation with them. This was the first time that we had been to the Dominican Republic and we instantly fell in love with the weather but soon came to realize that there was a lot more than the weather to love about the island. The people, food and beaches are just outstanding.....it was on that vacation that we realized we found where we wanted to make our home away from home.
We were connected with Richard Regan from Wildfire Properties who helped us find our property and identify the type of villa that we wanted to build. He also assisted us with the banking and the legal components needed for a foreigner to purchase and build in the Dominican.
We have started to build our villa in the community of Casa Linda, a short drive from the Puerto Plata airport.
He has made what could be a very difficult, frustrating experience very streamlined. He has the answers to all our questions before we even asked them.
We have now been down there 3 times watching the progress of our villa and we now feel like we are no longer vacationers but that this is our community and our home away from home!!!
Janice Sherk
UPS Canada Ltd
Wonderful support in finding and purchasing a property
Rich was very supportive and knowledgeable when he help us find the right place near Sosua. He toured us through several attractive communities in our price range, and then helped us arrange a purchase once we made a decision.
Rick also provided wonderful insights on living in the local area, and made appointments for us to get local professional legal advice before we completed the sale.
We are very happy with our purchase, and with the support and guidance that Rich provided.
Kevin & Sue Coleman

excellent experience
We met Rich Regan when we started looking at Caribbean properties. Rich has been professional throughout our exploratory visits, and more than generous with his time in assisting us with navigating the systems in DR, and getting to know the culture and local laws. It's been an amazing experience.
Julie Bond