Hispaniola Beach Condos
Nestled among the palm trees and facing the crystal clear waters of General Imbert Beach sits one of the most exclusive beachfront condominium developments on the north coast of the Dominican Republic.
Hispaniola Beach Condos offers upscale oceanfront condos for savvy investors looking for vacation homes for sale in the Dominican Republic.
This luxury complex across from the world class Sosua Bay boasts onsite services that make it a popular choice for discerning homeowners looking for vacation properties in the Dominican Republic.
Each beachfront condo features:
Victorian-style exteriors
Large balconies with ocean views
Innovative, modern interior designs with a wealth of luxuries in details.
Two and three bedroom designs
Jacuzzi tubs for the ultimate in pampering
Lush gardens
Phase 2 – New Construction
Building #11
Breaking ground July 2019

3 Floors with 6 Units/Floor

All 2BR, 2.5BA per Unit (1219.23 ft2 – 1288.23 ft2)

Prices start $239,000 US – $264,000 US
Building #14 – Offering 18 Luxury Condominiums in 6 Condo Types – Over 60% Sold
To be completed Fall 2019

3 Floors with 6 Units/Floor

2BR/2.5BA  (1664.67 ft2 – 1741.51 ft2) & 3 BR/3.5BA (2117.89 ft2 – 2495.29 ft2)

Prices start:

2BR – $357,000 US – $384,000 US

3BR – $419,000 US – $890,000 US
Please contact Richard Regan, Wildefire Properties for more sales information.
Mobile Dominican: 849-861-0697  (WhatsApp)
Mobile Canada: 416-930-8925  (WhatsApp)
Email: [email protected]  
Project Features & Amenities
The decor at Hispaniola Beach Condos has been created to be both glamorous while incorporating environmentally beautiful details throughout the living and dining areas. The focal point of the chef-inspired kitchens is the bright and airy breakfast area.  The Hispaniola Beach community features:
An exclusive beach for residents
Expansive deck underneath mature trees for relaxing
Exclusive Pools
Children's Playground
19 Acres consisting of Tropical gardens
At the center of this vibrant Dominican Republic real estate development you'll find many shops, spas, banks, and restaurants. Hispaniola Beach Condos is the right choice for your family vacation home in the Caribbean.
---
Our ReSale Listings:
Hispaniola BeachFront Condos
Hispaniola BeachFront – Spacious 2-Bedroom Penthouse with OceanViews – $333,000 US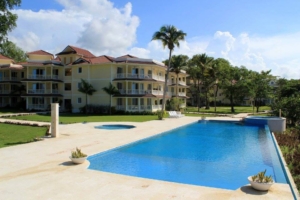 ---
Hispaniola Residencial
Elegant 5 bedroom with OceanViews $1,500,000 US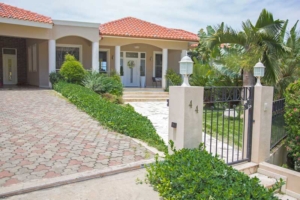 ---
Motivated Seller – 2 Bedroom Villa with 1-Bedroom Apartment $215,000 US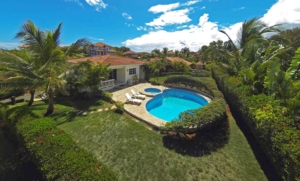 ---
Wonderful 5 Bedroom Home with Large Lot $389,000 US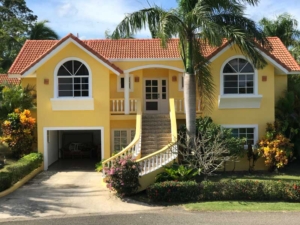 ---
Contact Information: Richard Regan, President
Mobile Dominican: 849-861-0697  (WhatsApp)
Mobile Canada: 416-930-8925  (WhatsApp)
Email: [email protected]