How to Buy Your Villa in Casa Linda

Villa Buying Process
Buying your Fully-Owned Home in Casa Linda is Easy
Purchasing Dominican Republic real estate is similar to buying in North America. Wildefire Properties will help you step-by-step thru the complete villa purchasing process.
Construction time, from beginning to end, is 4 months.
Wildefire Properties will take you to various villas that have recently been constructed so you can actually see the floor plans and finishings. Once you have an idea of the villa you like we will assist you in choosing your lot.
Lot reservation: After you have selected your lot we work with you to complete an Agreement to Reserve a Building Lot. Wildefire Properties will assure you have all the terms and conditions built into the agreement.  We also work directly with the "decision makers" at Casa Linda to ensure you are receiving the best price overall. The description, details and pricing of a tentative villa plan is decided and included in the agreement.  The lot reservation payment of $15,000 or $25,000 USD ($25,000 USD for ocean view or ravine lot) is sent via wire transfer  once you return home – Your lot will be tentatively held until the wire transfer is received which than finalizes you lot reservation.
Legal: Wildefire Properties will take you to the lawyer to review all aspects of the purchase process from a legal viewpoint. The lawyer will review the purchase process, taxes and any questions relating to estate planning. Legal fees will need to be paid to the lawyer after the lot reservation is completed and before the Promise of Sale contract is finalized.
Choose Your Plan: Choose from one of the 10 standard plans and work with the architects to customize or you can provide a complete custom design. When you are satisfied with your customized plans than a final quote will be prepared.  Architectural service are provide by the developer free of charge as part of the buying process.
Final Villa Plan and Approval: We will assist you in working with the project coordinator and architects to completely customize your villa to suit your preferences. If you are out of the country during this process we will work out all details via email.
Promise of Sale: The lawyer will complete a Promise of Sale contract on your behalf that will include the final plans, the quote, all details of the property and the construction, any financing details and the finishing, options and extras you have picked out for your villa. It will also detail the payments schedule during construction. After the Promise of Sale is signed and the first payment is made less the lot reservation payment than construction can begin.
Time to Get Building: You can choose to get started right away or over the next several months. As stated above, payment is made at different stages of construction. Monies are wired to the law firm trust/escrow account and released to Casa Linda upon your approval.
Decorator? Two months before completion is the time to work with a decorator (if you want to) to get furnishings, linens, window coverings, kitchenware, etc. for your villa.
Wildefire Properties works with a several decorators that can provide a complete turnkey solution or partial turnkey based on your preference.
Receive you keys! Casa Linda turns over your completed villa to you for many years of caribbean living.
Final Contract: Once construction is finished, the lawyer will complete a final contract. After the final contract is signed Wildefire Properties can receive the villa on your behalf if you decide to wait to come out to a completely furnished villa. We will receive the villa on your behalf and complete the deficiency check for you. After your villa is received from the developer than the decorator can start their work and furnish the villa for you.
Title: After all payments have been made and the final contract signed than the title is conveyed from Casa Linda to your name.
Find Out Why the Home Buying Service We Provide is Miles Above Our Competition:
"Wildefire Properties prides itself in providing your Cabarete Sosua real estate turnkey solution. Helping clients from the beginning and continuing service support after the home buying process concludes."
We'd Love to Hear From You, Get In Touch With Us!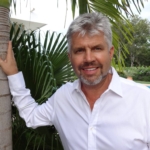 Richard Regan, President
Mobile Dominican: 849-861-0697  (Can be reached using WhatsApp)
Mobile Canada: 416-930-8925  (Can also be reached by FaceTime Audio)
Email: richr@wildefire.co  (Can also be reached by FaceTime Audio)
Skype: wildefire.properties