Villa Sunseeker by Casa Linda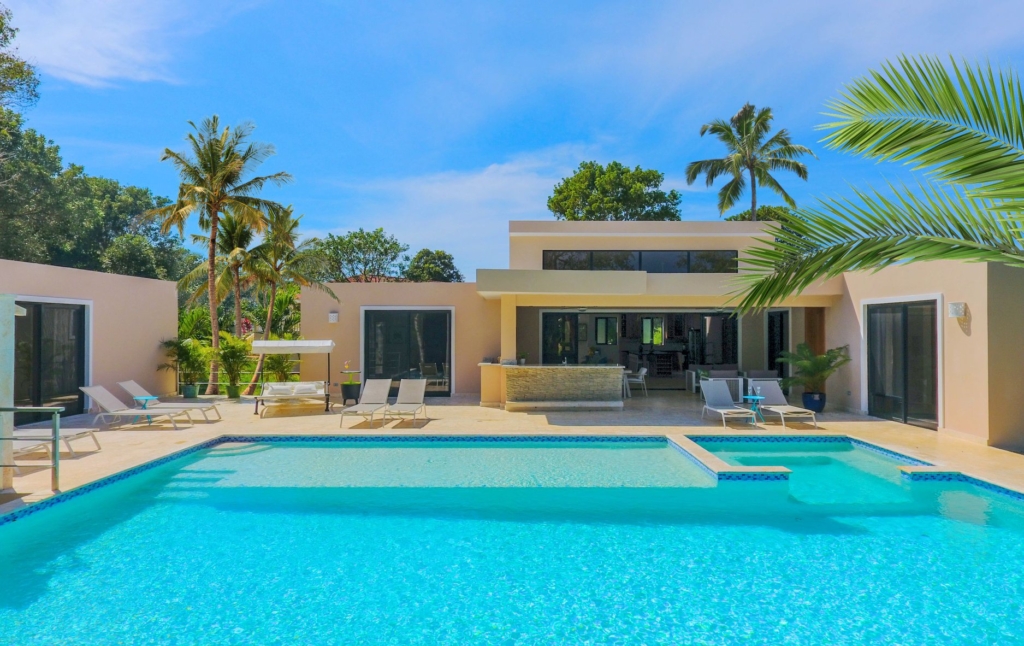 2-Bedroom
Villa: 1,219 ft2 (113.3 m2)
Lot: 6,456 ft2, (600 m2)
Baths: 2
Pool: 9,400 gallons
$192,200 US
3-Bedroom
Villa: 1,557 ft2 (144.7 m2)
Lot: 6,456 ft2 (600 m2)
Baths: 3
Pool: 9,400 gallons
$230,400 US
Set against a tropical backdrop, Villa Sunseeker offers a spacious kitchen with plenty of counterspace and cabinet, an open-plan great room with patio doors opening to a large, covered terrace – perfect for making the most of a holiday lifestyle. Bedrooms are on opposite sides of the villa, providing complete privacy. Both feature patio doors to the terrace. Two full baths complete this well priced home.
The price includes the lot, construction of the villa, landscaping, swimming pool, service building for pool equipment/storage and 5% rental guarantee for the first 2-years of ownership.
Casa Linda is also a custom builder. You have options to design any of our standard models to your personal taste and lifestyle – "your home your way".
---
Villa Sunseeker Floor Plan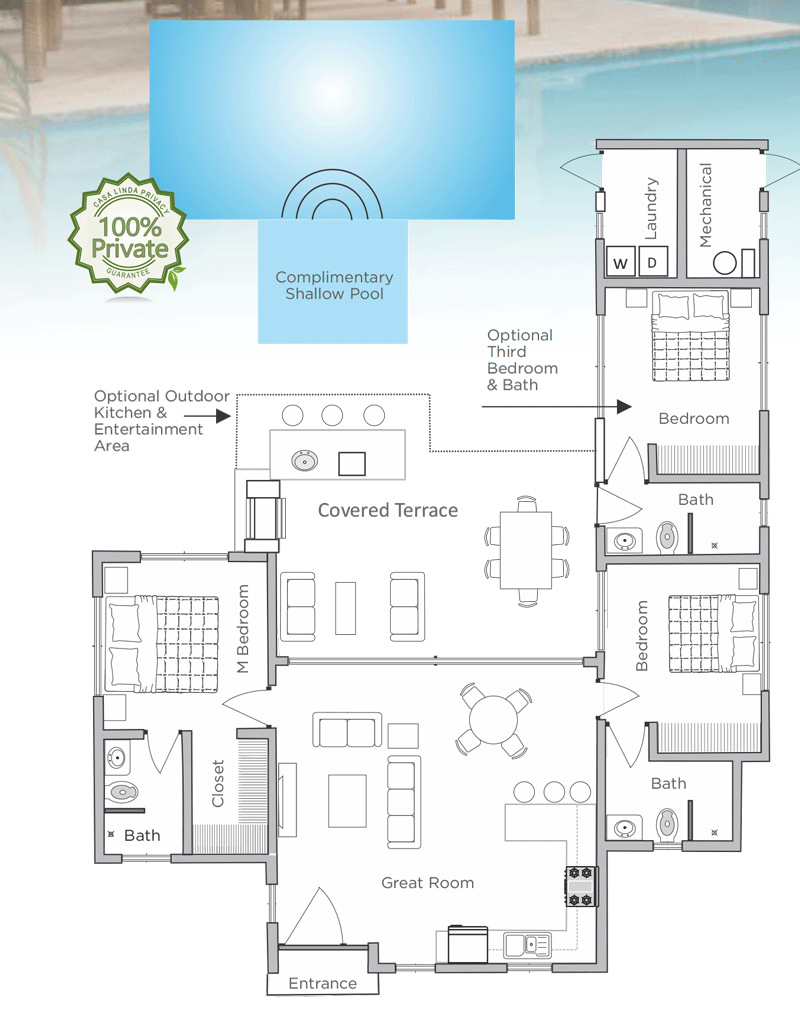 Richard Regan, Wildefire Properties, President
Mobile Dominican: 849-861-0697
Mobile Canada: 416-930-8925
Email: richr@wildefire.co