I love avocados!
It is an amazing fruit (yes fruit not vegetable) that is now coming into season here in the Dominican Republic.
The nutty/creamy flavour is wonderful on its own or sprinkled with lime juice or your favourite hot sauce. And of course… who doesn't love fresh homemade guacamole.
Avocado is rich in potassium, vitamin B, E and K. It's an excellent superfood with many health benefits. Although three quarters of the calories are from fat, it is considered a "good fat".
We have two large avocado trees in front of our home at Residencial Casa Linda. The gardeners love to climb the trees and using a very special high-tech tool (our pool skimmer) are able to reach these delectables to share with everyone.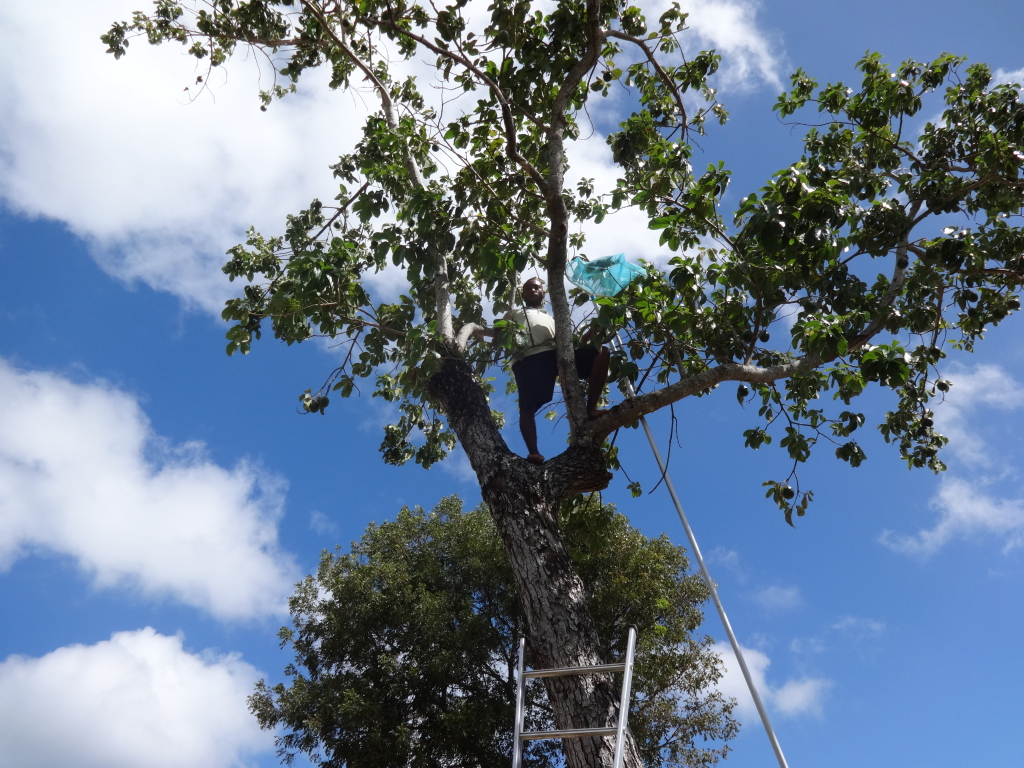 Not only for eating, avocados can be used as a beauty aid, for culinary purposes and so many other uses. Check out this article for some ideas on how you can incorporate avocados into your life. http://articles.mercola.com/sites/articles/archive/2013/01/17/avocado-benefits.aspx
For those who love to cook up new and exciting dishes, here is a delicious homemade Guacamole Recipe.
Living in the Dominican really allows my family to enjoy all the health benefits of this amazing fruit with the convenience of having it naturally grown at our own home. It's a perk that really can't be beat. I would love to hear from you and tell us how you enjoy avocados and incorporate them into your healthy living.