No quarantine period required for healthy dogs/cats moving to the Dominican Republic…
Almost two years ago we moved from Ontario, Canada to live in the Caribbean and of course this move included our beloved pets…three rambunctious German Shepherd dogs, Icon, Lexi & Nickel.
Overall the move was fairly straight forward and the dogs transitioned to island living like a breeze.
Since we never travelled by air before we were not sure what to expect or what was required. We found Pettravel.com website extremely helpful and provided a step by step process on moving pets to the Dominican Republic. Everything you need to know about obtaining your pet passport is included in this website along with forms, nearest CFIA/USDA location to endorse paperwork, rabies vaccination guidelines, also you can order on-line travel kits for your crates when shipping air cargo – important that crates/kennels are well marked and securely locked.
No quarantine period for healthy dogs/cats moving to the Dominican Republic was a real benefit!!
If shipping your dog/cat air cargo to the caribbean most airlines will only allow pets during the cooler months October to May. Check with your airline to see their guidelines. WestJet was extremely helpful with our move and ensured all crates were properly labelled and securely locked.
Arriving at the Puerto Plata airport we picked up the dogs at the oversized location (same place as golf clubs, etc) and they were still in their crates and happy to see us – whew!! Next stop to the immigration office just a few feet away to show their passports (actual paperwork that the CFIA/USDA endorses). A small fee was paid and we were off.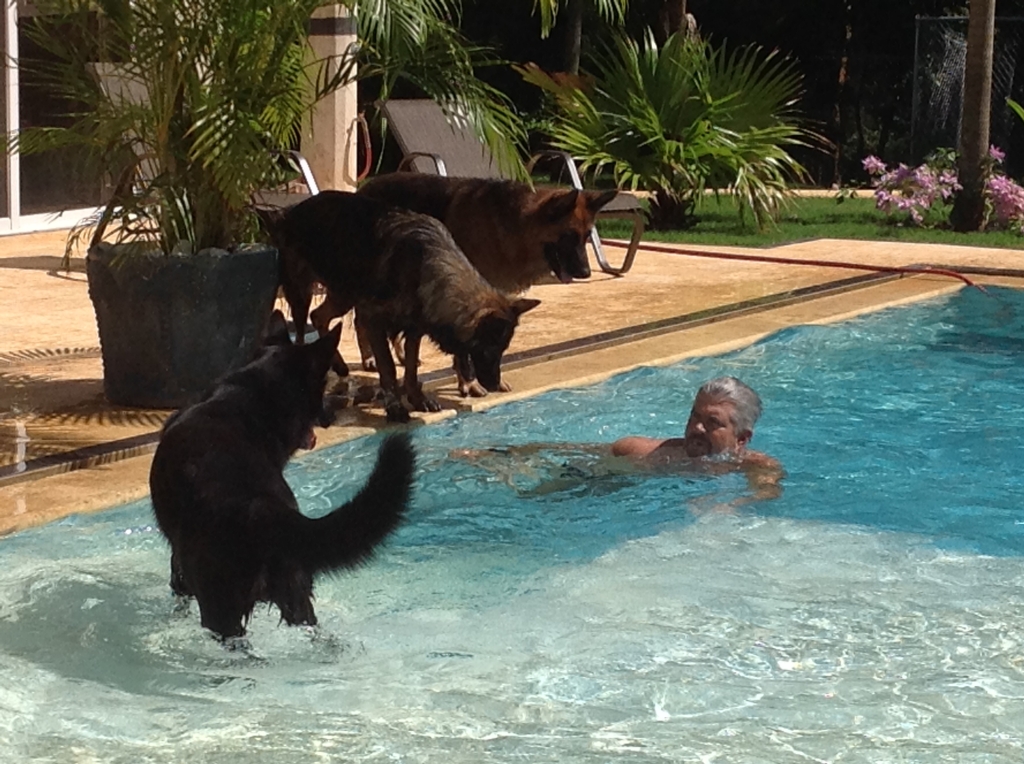 Icon, Nickel and Lexi enjoying the pool.
Our dogs have settled very nicely in their new home and love to take walks in the nature trails here in Casa Linda Residencial or play in the waves along the beach.
If you are thinking of travelling with you pet and have any questions please let me know and I will be happy to help answer them for you.